The facility is equipped with the latest, state of the art, Groninger tank cleaning automated machine with 4 bays dedicated for ISO container tanks and 1 dedicated for road tankers.
Multiple rotor jets per bay ensure the fastest turnaround time for your containers
We have automated drying equipment via the Groninger drypack which guarantees no moisture will be left over after the cleaning and washing cycle allowing us to immediately seal and load container for delivery if required.
Steam cleaning is one of our areas of specialization. It is a multi-purpose appliance, mess free and environmentally friendly.
Kosher + Halal Washes : Our automated system allows us to customize the wash cycles to fit the needs of specialised food grade cargoes.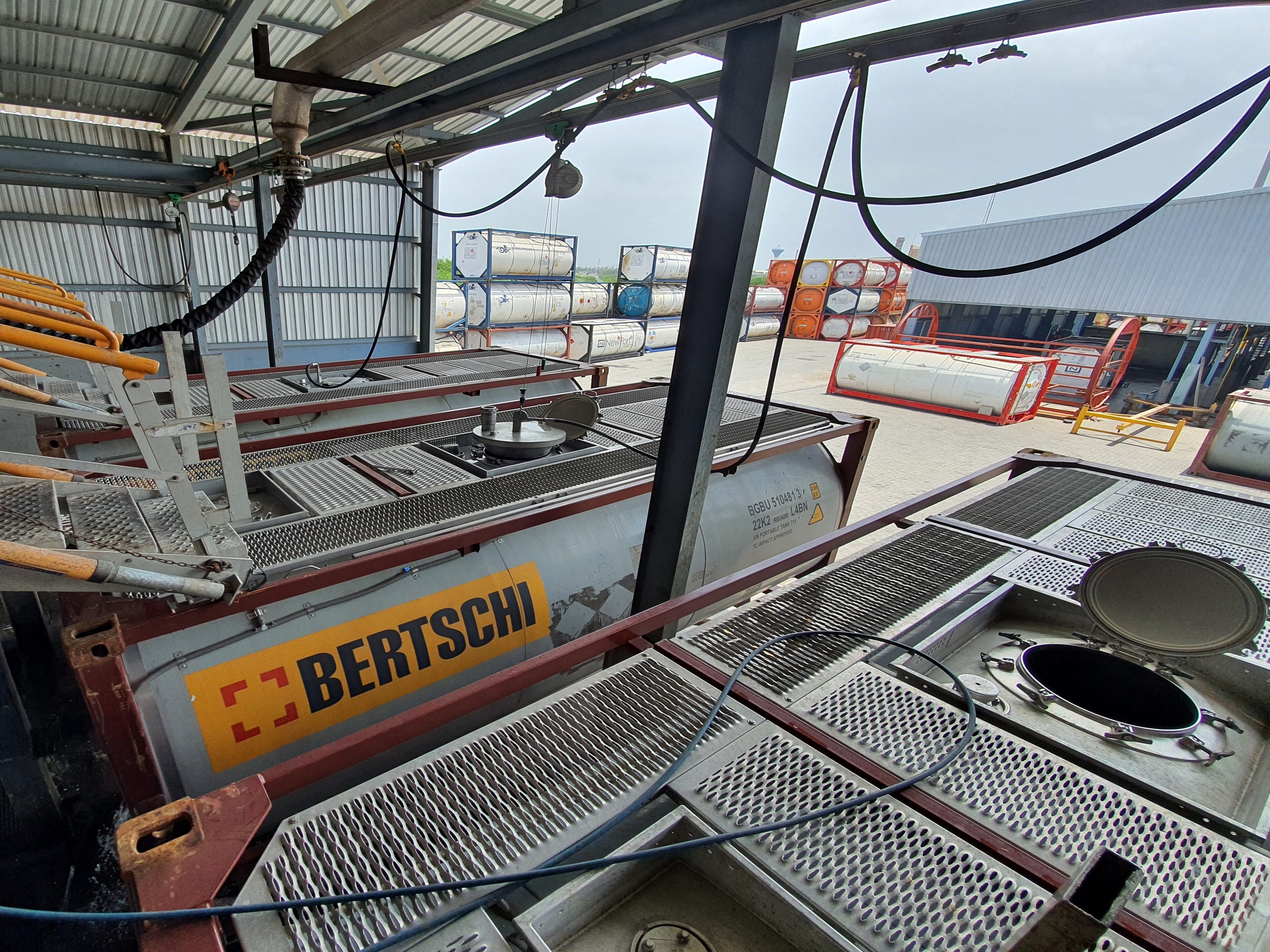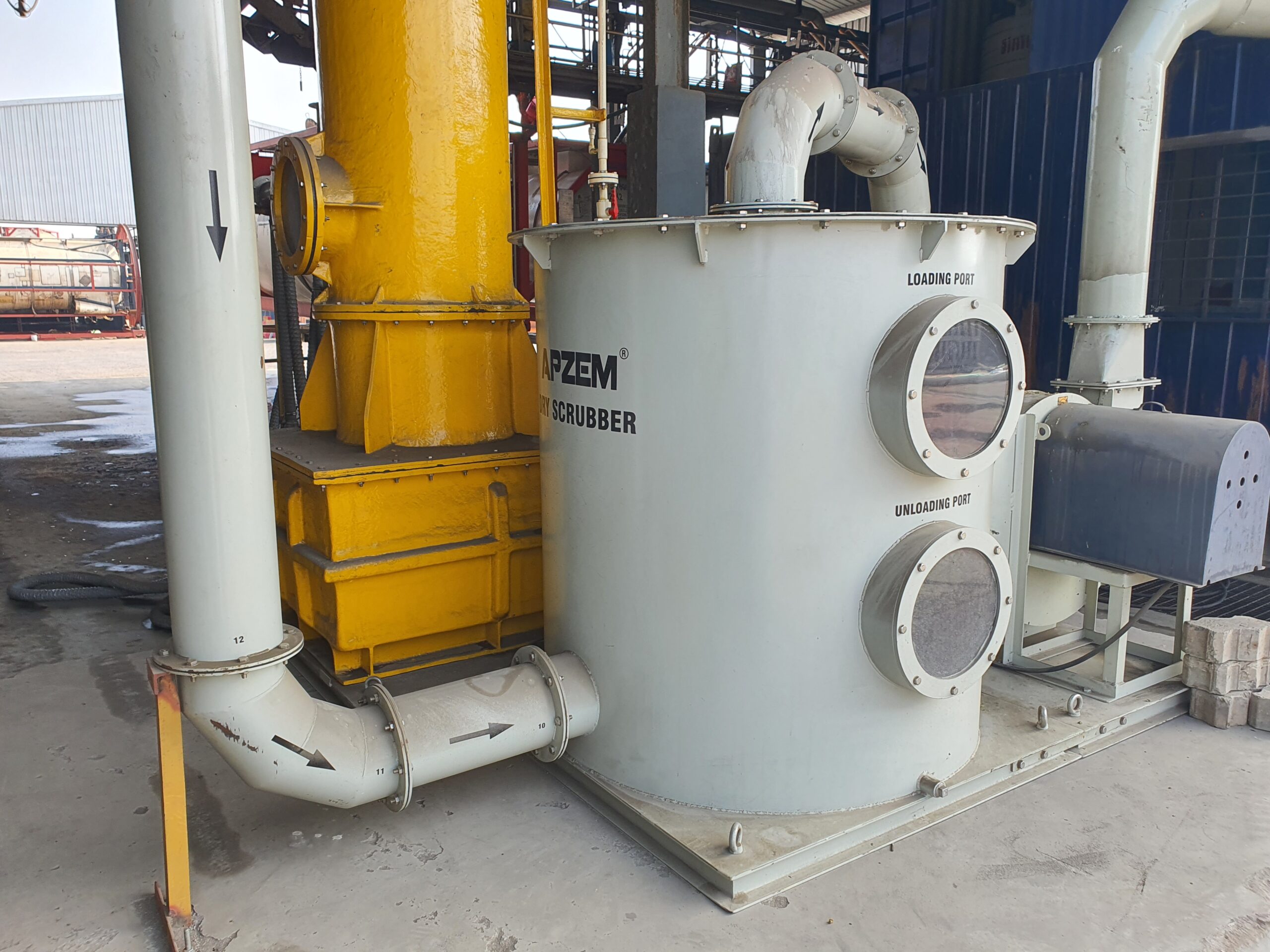 Repairing tank containers is one of the main activities at Bayarea Terminals tank depot. Having our own repair and testing shed, allows us to be at your service round the clock providing in-service inspections and repair work for your tanks. Our certified and skilled employees, provide quality in conducting tank inspections, periodic inspections, in-service repairs, frame repairs, tank refurbishments and the replacement of cooling / heating systems. At Bayarea Terminals we carry out welding work on steel, stainless steel and aluminum. All our welders are certified and highly skilled.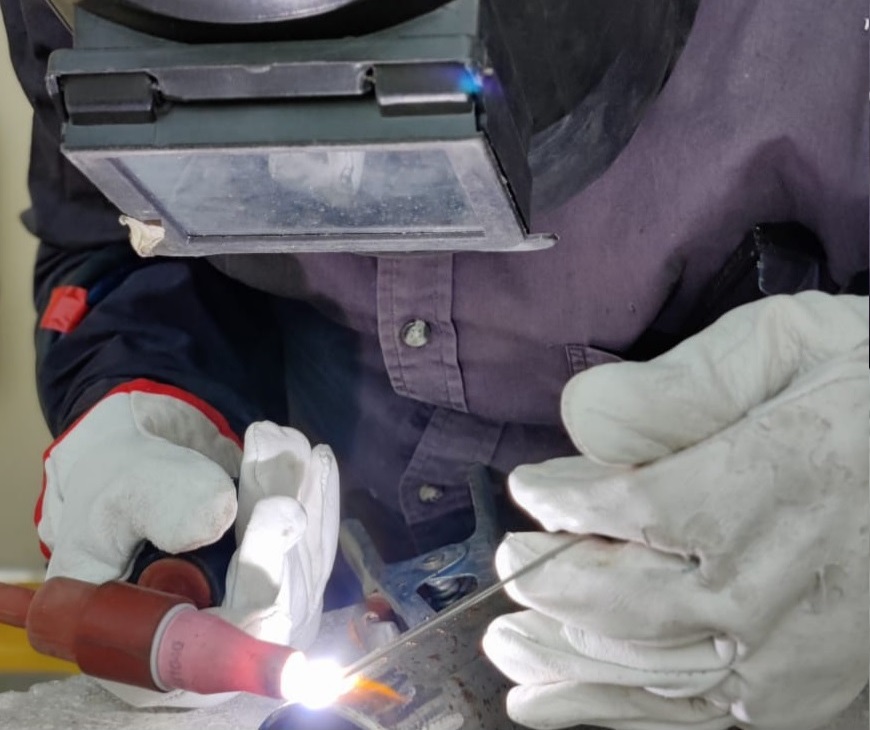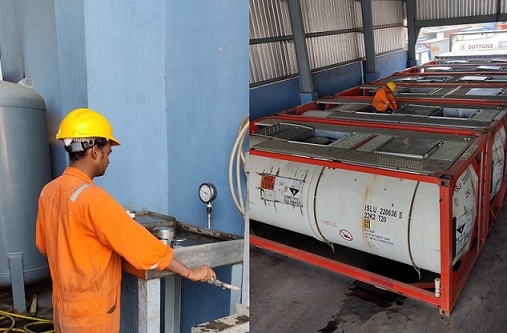 Our depot is fully facilitated to carry out leak tests, 2.5 year and 5 year Periodic tests of ISO Tanks Containers.
Our Entire Yard is Completely Paved at the facility at any given time.
We use a Reach stacker with top lifting ability to stack containers 5 high if required.
Additionally we have 12 trolleys that can be pulled by a 5 tonne forklift to easily place the tank containers in the washing bays or the repair shed.